Our modern 4-bay shower unit is a welcome addition to any endurance event, music festival or backstage area.
This high quality, modern unit provides hot running water in even remote areas.
Features of our Luxury 4-Bay Shower Trailer include:
On board 1400 litre water holding tank with 25mm water connection
Can also connect to external bladder tanks via 25mm water connection
Warm running water
Requires:
Dimensions:
External grey waste water connection
Length: 7.3 metres inc. draw bar
Mains water feed
Width: 2,300mm
16 amp / 13.5kVa power supply
Height: 3,000mm
Propane gas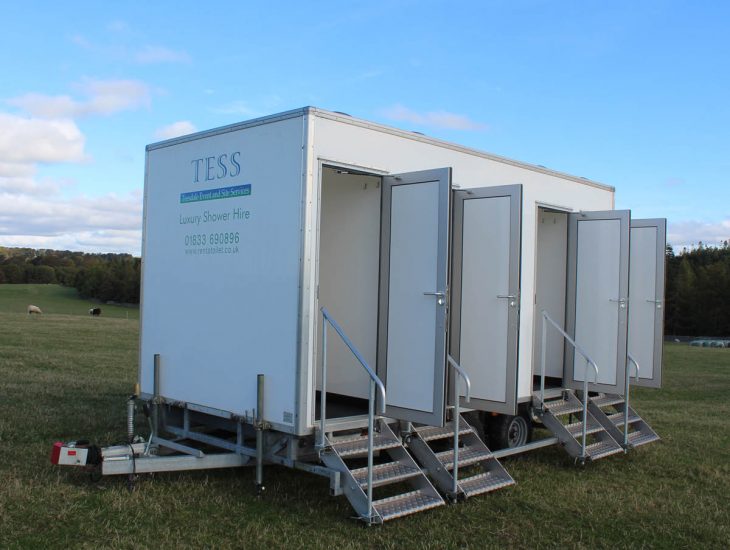 Our Luxury 4-Bay Shower Trailers in use
Here are some examples of our Luxury 4-Bay Shower Trailers in situ.
For more information
If you have an enquiry about our Shower Trailers, please contact us on 01833 690896 or complete the form below.